Into The Wild is a monthly podcast dedicated to nature, wildlife & conservation, where hosts Ryan Dalton & Nadia Shaikh have a run down on recent global conservation news & dive into a different monthly topic & ask the question "so how did we get here?". With much talk of the climate crisis, biodiversity loss & general "wtf" moments from governments, Into The Wild is your one stop podcast to keep updated, informed & upbeat about the state of the natural world.
Episodes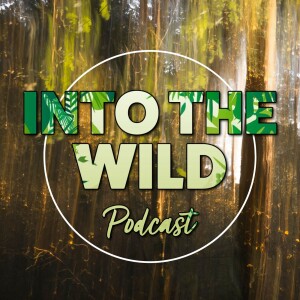 Monday Oct 02, 2023
Monday Oct 02, 2023
It's no secret that ever since humans have been on this planet, we have needed to use forests to survive. Whether that be for firewood, shelter or food, the forests we've lived in or around have provided for us, but how does this look in the year 2023?
In this episode Ryan & Nadia explore the history of forestry in the UK & then journey to Namibia, Nepal & Guyana to learn about community forestry & the systems these countries have created to sustainably managed their forests, restore biodiversity & of course, support the communities that rely on them. 
Guest appearances from: Guy Shrubsole, Kenyetu Joseph, Dr Raquel Thomas & Birendra Mahato.
Learn more about Guyana's Iwokrama Forest here:
Tickets for our live event on October 14th in Oxford can be found here.
If you'd like to say "cheers" to the Into The Wild team & help support the show, then you can do so on www.ko-fi.com/intothewildpod
To follow the hosts of the show, Ryan & Nadia, follow them at @mrryanjdalton & @buteblackbird